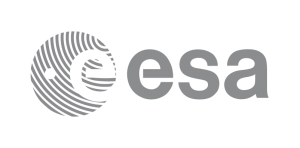 PRESS RELEASE
Swedish company Umbilical Design wins exclusive contract with the European Space Agency
STOCKHOLM (December 12, 2012) – The Swedish space technology Company Umbilical Design has been appointed to the Swedish node within the ESA Technology Transfer Network. The network consists of 12 national technology transfer initiatives across Europe, all working to identifying and transferring space technology to be used in the commercial industry sector.
"This is an important strategic development for Umbilical Design and a milestone in our ambition to position Sweden as a leader in the development of sustainable innovations for the future based on resource efficient space technology, says Cecilia Hertz", CEO of Umbilical Design.
The potential of such a transfer is significant, as studies have shown that each euro invested in space generates 20 Euros in spin-offs in other industries. Umbilical Design has been granted a three-year national funding through the Swedish National Space Board.
The mission of ESA's bidirectional and Umbilical Design will both identify Swedish technologies to bring to the ESA and European technologies to bring from the network to the Swedish industry. In practical terms, this involves the creation of forums for technology developers and receivers, and to support the technology transfer process and to highlight good examples.
"I'm really looking forward to be the Swedish node in the European space network and also to convey the values of the network ​​to the Swedish industry", says Cecilia Hertz.
ESA Technology Transfer Network is coordinated by the British ISIC (International Space Innovation Centre) on behalf of ESA. Umbilical Design is currently working on projects for companies like Volvo Cars and Jernkontoret. Previous assignments include projects for companies like Electrolux, Academedia, Scania and NCC.
For more information please contact
Cecilia Hertz, CEO and founder of Umbilical Design, tel. 070-5754651, cecilia.hertz @ umbilicaldesign.se
Technology transfer
ESA defines "Technology Transfer" as a process in which technologies, innovative methods, knowledge and facilities, designed for a specific market sector, are adapted and used to improve existing processes or products in other sectors. The potential for commercialization of space-related development is great and ESA has over the years contributed to the use of space technology for a wide range of applications for example in health care products, improved waste management and water treatment.
Umbilical Design
Umbilical Design AB was founded in 2001 by space designer Cecilia Hertz and has since the start offered services in design and architecture of space and other extreme environments in cooperation with ESA and NASA. Umbilical Design runs the Swedish initiative Down to Earth space technology transfer aiming at stimulating Swedish industry and creating exciting new work opportunities for young people based on sustainable concepts and technologies. Down to Earth was initiated in 2009 by the Umbilical Design in cooperation with partners from industry and society.
Pressrelease in English: Press Release ENG 2012-12-12 Umbilical ESA
Press release in Swedish: Final Pressmeddelande 2012-12-12 Umbilical ESA